SAY "I DO" WITH CAAN FLORAL!
We offer a gorgeous selection of bridal bouquets, wedding ceremony flowers and centerpieces to fit any budget.  We invite you to browse through our online galleries or stop in and browse through our wide library of wedding arrangements.  You are then welcome to schedule a floral consultation with us, your Sheboygan wedding florist, to plan your event.  As experienced florists, we're full of ideas and can provide just the right flowers for every moment of your wedding day.  So call today - and let us surround you with beauty on your special day!
A La Carte
You tell us what you would like to set-up or take down and we will give you a price quote on the specific things you need done!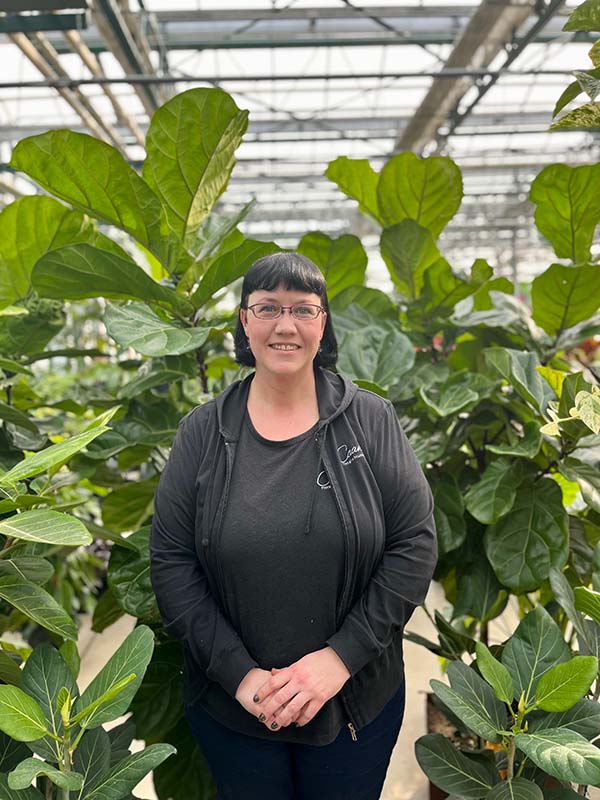 Wedding Coordinator / Floral Designer
Wedding Coordinator: Wendy Walker
Wendy comes to the Caan Floral Team with over 25 years of experience in the floral industry, working retail and wholesale.  With a mother who was an avid gardener, and a funeral director father, she was exposed to flowers early on.  Wendy started her floral career at 16 years old, immediately finding her passion through floral design.
After spending her high school years as a part-time florist, Wendy went to Michigan Technological University to study Geological Engineering.  While in school, she continued to work part-time at the local flower shop in town.  She spent five years working as an engineer, but something was still missing in her life… flowers!  Wendy followed her passion and went back to being a florist.  
She spent many years designing at some of Milwaukee's premier wedding florists, creating elaborate wedding decor for venues like the Pfister Hotel, Intercontinental, and the Grain Exchange; but then decided to shift gears and went to work in wholesale floral industry.
While working as a sales representative for an area floral wholesaler, Wendy was introduced to the manager of the floral department at Caan Floral, Katie Streblow.  After some time working with Katie and Caan Floral, she was approached about joining the team as their Wedding Coordinator and Designer.  Wendy was over-joyed at the opportunity to design again and joined the team here.
"I am truly blessed to be apart of such a wonderful business and be able to fulfill my passion for floral design as a life-long career and journey."